Culminate Your Training and Start Your Career at a
First-Rate Institution in Utah's Beautiful Salt Lake Valley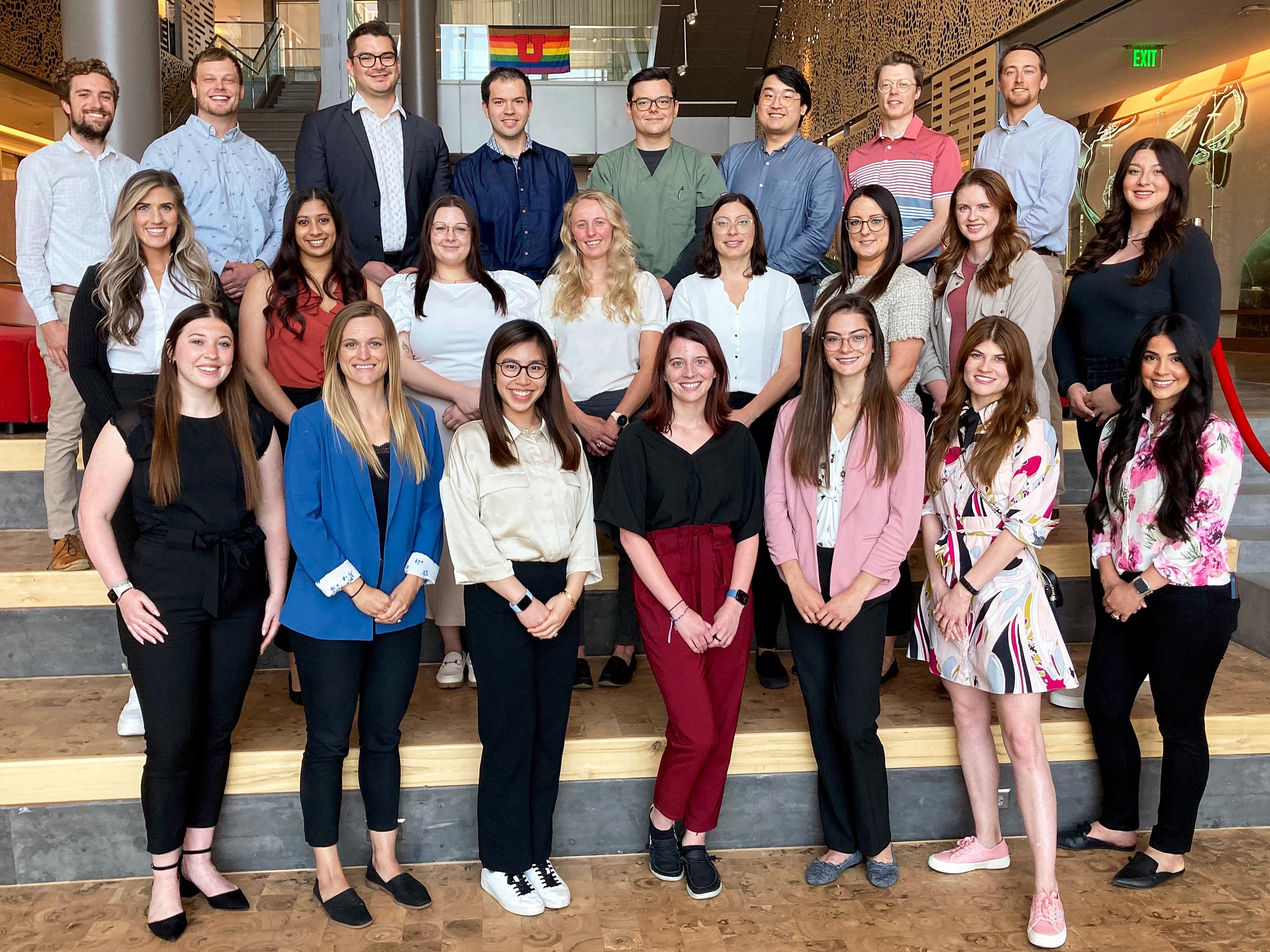 About our Health System
University of Utah Health is a state-of-the-art academic medical center that encompasses 5 hospitals, 17 community pharmacies, and 11 community health centers. Progressive pharmacy services collaborate with teams across the organization. University of Utah Health has won top 10 Vizient quality awards for 13 years in a row. U of U Hospital is a level 1 trauma center with ED and 6 ICUs serving a 5 state region offering a wide variety of rotation opportunities in acute and critical care. Huntsman Cancer Hospital is NCCN and NCI designated facility with acute care, ambulatory care, infusion, and investigational drug services.
The health system offers primary care, specialty clinic services, and a regional network with over 2 million patient visits a year. The Drug Information, Transplant, Infectious Diseases, Cardiology, Internal Medicine, Specialty Pharmacy, and Pharmacy Informatics Services at U of U Health are models of advanced practice. The health system serves as a primary rotation site for University of Utah's College of Pharmacy students; the relationship between the college and pharmacy department provides numerous teaching, precepting and research opportunities. The heart of our mission is exceptional patient care.
Salt Lake City offers four season outdoor recreation including hiking and skiing at 7 ski resorts within minutes of the hospital, and Utah boasts the best snow on Earth. Residents enjoy a range of sporting and cultural events both on and off campus, along with easy driving access to Utah's 5 national parks.
Diversity, Inclusion and Equity
The University of Utah Health Department of Pharmacy Services is committed to creating an inclusive learning and working environment and values diversity in all forms. We value the ongoing development of inclusive environments for students, residents, preceptors, and staff to strengthen our organization. We recognize the importance of respecting individual expressions and fostering safe spaces to promote growth in diversity, inclusion, and equity. We believe a diverse pharmacy community will enhance our professional and personal interactions in providing high quality care to all patients.
Still Haven't Found What You're Looking For?