Medication-Use Safety & Policy (MUSP)
About this PGY2 Pharmacy Residency Program
Overview
The Medication-Use Safety and Policy PGY2 residency program at University of Utah Health develops clinically strong practitioners with expertise in medication safety as well as medication-use policy development and problem-solving. Residents will be involved in various medication use, safety, and quality activities in conjunction with the University of Utah Drug Information Service. Residents will respond to drug information requests, prepare drug monographs, provide support for P&T and subcommittees (eg, ADR and Medication Safety Subcommittees), evaluate and recommend medication safety actions, collaborate with pharmacy purchasing and informatics to implement medication use and safety changes, develop drug policy, manage drug shortages, provide drug budget forecasting, coordinate the Drug Information Service operations, and precept learners.
Purpose
Our PGY2 pharmacy residency programs build on Doctor of Pharmacy (PharmD) education and PGY1 pharmacy residency training to develop pharmacist practitioners with knowledge, skills, and abilities as defined in the educational competency areas, goals, and objectives for advanced practice areas. Residents who successfully complete our PGY2 residency programs are prepared for advanced patient care or other specialized positions, and board certification in the advanced practice area, if available.
Program Educational Outcomes, Goals, and Objectives
The Medication-Use Safety and Policy program uses the required ASHP Competency Areas, Goals, and Objectives.
We use all the required Competency Areas, Goals, and Objectives. Elective Competency Areas, Goals, and Objectives are addressed as part of the resident's customized plan.
The summary of the Outcomes, Goals and Objectives selected for the year are included as a print out from PharmAcademic for each resident as part of the process of planning for the program year.
Required Rotations
Rotation

Preceptor(s)

Duration

Orientation

Erin Fox

3 weeks

Drug Information

Dave Peterson
Kiersten Johnston

7 weeks

Medication Safety I

Stephen Andrews

4 weeks

Supply Chain

Andrew Dwenger
Michelle Wheeler

3 weeks

Medication Use Policy

Erin Fox

4 weeks

Medication Safety II

Stephen Andrews

8 weeks

Precepting

Michelle Wheeler
Dave Peterson

7 weeks

Leadership / Capstone

Erin Fox

4 weeks

Service Commitment (Staffing)

Kimmy Terry
Ashley Bowden

Longitudinal

Committee Work – Residents will serve as the secretary for the
Rx Med Safety Committee in addition to multiple other org-wide opportunities.

Anthony Trovato
Megan Dryer

Longitudinal

Project

Program Preceptors

Longitudinal

Presentations

Kiersten Johnston

Longitudinal
Elective Experiences
Electives are selected based on the resident's interests. This can included experiences in other areas as well as a longer duration in an already scheduled area. Other electives can be developed based on the resident's interests.
Rotation

Preceptor(s)

Duration

Pharmacy Operations

TBD depending on inpatient or outpatient focus

4 weeks

Informatics

Dallas Moore

2-4 weeks

Specialty Pharmacy (clinical service development or operational focused)

Ashley Ryther
Stephanie Barrus

4 weeks

Investigational Drug Service

Camryn Froerer

2-4 weeks
This checklist summarizes the requirements for completing the Medication-Use Safety and Policy PGY2 Residency.
Complete at least 85% of all goals and objectives marked "Achieved for Residency" (AChR).
Satisfactorily complete all learning experiences. (All marked satisfactory progress)
Perform at the level of an independent, licensed pharmacist in performing responsibilities at the end of each rotation.
Complete all assigned projects.
Insure completion of all evaluations for each learning experience assigned.
Service requirements: Cover four shifts per month in a staffing role (Approximately 34 hours per month, 48 shifts for the year).
Design and complete a research project and develop a publishable manuscript. This will be evaluated as a project rotation.
Presentations
Complete at least 4 presentations as part of other rotations. Presentations will be given to a variety of audiences including pharmacy staff, intraprofessional teams, and senior leadership.

Facilitate at least 4 recitation sections for the College of Pharmacy.
Provide an acceptable continuing education presentation.
Present research project results at the Mountain States Conference.

Satisfactorily maintain a residency program e-portfolio. Portfolio will contain at a minimum:

End of year updated CV
Project proposal and final project manuscript
For all projects and presentations completed during the year: summaries, presentations, and other documents
Goals and objectives for each rotation:
The goals and objectives are assigned for each learning experience. PharmAcademic is used as a tool for managing this process.
Rotation Descriptions:
Rotation descriptions are available in PharmAcademic.
Qualifications
Candidates must graduate from an ACPE-accredited pharmacy program with a doctor of pharmacy degree (or equivalent combination of education and clinical experience) with a minimum GPA of 3.1 on a 4.0 scale. Residents must have completed an accredited PGY1 pharmacy residency program. Applicants must be eligible for Utah licensure and are expected to obtain licensure as a pharmacist in Utah within 120 days after the start of the program. (The University of Utah Pharmacy residency programs do not sponsor visas.)
Recruitment and Selection
The following information must be submitted by the date specified on the residency application for the applicant to be considered for an onsite interview:
Completed PhORCAS registration
Curriculum vitae
Letter of intent
College of pharmacy transcripts
Three recommendations using the PhORCAS standard form
All residency programs at University of Utah Health use the Pharmacy Online Residency Centralized Application Service (PhORCAS). No paper applications will be accepted. Completed applications in PhORCAS are reviewed, and competitive applicants will be interviewed virtually. The program participates in the Resident Matching Program of ASHP.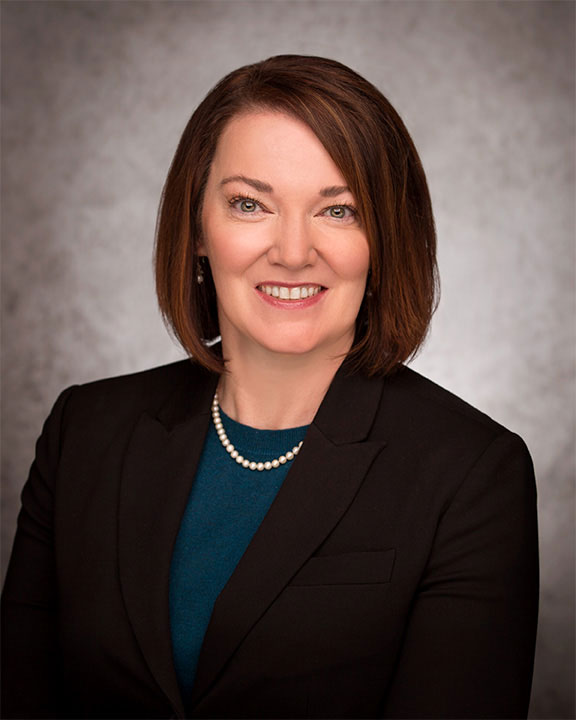 Program Director
Erin R. Fox, PharmD, BCPS, FASHP
Senior Director, Drug Information and Support Services
University of Utah Health
127 South 500 East
Suite 660K Pharm. Consult Services
Salt Lake City, UT, 84102
Erin.Fox@hsc.utah.edu
801-587-3621